It's summertime, and there's no piece of jewelry I love more in summertime than a nice bracelet...or an armload of them. ;) Summer shirt sleeves are short or non-existent, and what better way to show off your arm candy than in the bright sunshine? With that in mind, I've rounded up five of my favorite tutorials for DIY bracelets so that you can keep busy making your own bracelets, cuffs, and bangles.
The first tutorial I have lined up for you is a cute way to upcycle brooches or large earrings into a modern paracord bracelet.
DIY Jeweled Paracord Bracelet from Honestly WTF
http://honestlywtf.com/diy/diy-jeweled-paracord-bracelet/
This next one combines two of my favorite things: upcycling, and leather!
Thrift Store Belt into Leather Cuff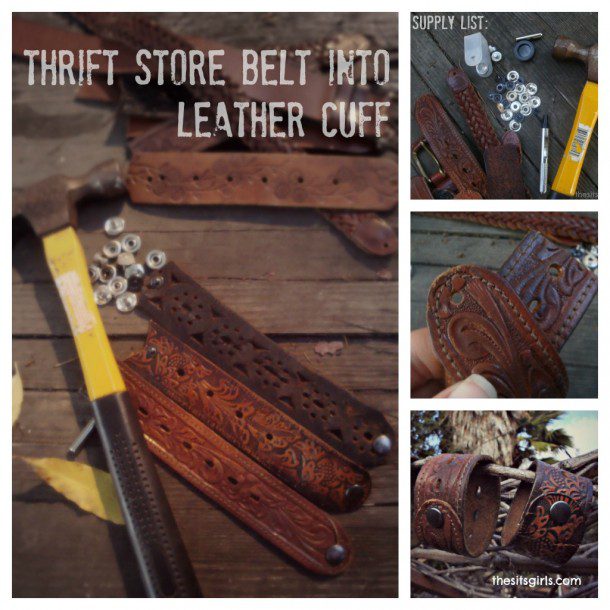 http://www.thesitsgirls.com/diy/how-to-make-a-cool-bracelet/
The third tutorial I have for you is quick, simple, and is a wonderful way to use up leftover leather scraps and beads. (I hate throwing things away!) Both men and women can wear this
Easy Beaded Leather Wristlet.
http://www.ialwayspickthethimble.com/2014/07/08/beaded-leather-wristlet-how-to-make-a-wire-wrap-loop/#_a5y_p=2107447
Make a cute bracelet from handmade paper beads with this next tutorial from
Lots of DIY
.

http://www.lotsofdiy.com/nice-bracelet-2/
For the fifth and last tutorial, continuing my recycle/reduce/reuse theme (
does anyone else remember those PSAs from the '90s?
), here's an upcycled zipper bracelet found on
ReFab Diaries
.
And there you have it! Five fun, fabulous, and fantastic DIY bracelet ideas to get you through summer. I know I'm feeling inspired!
Do you want bracelets the easy way? Shop my selection of handmade bracelets on Tictail! ;)